Editing text in a text box & the floating text box
When we recognize the caret is already in a text-input-box dictation results will be typed right in it. In case the mouse is not in a text-input-box, our own temporary text-box will appear, and results will be typed in it. You can then copy the text and close it.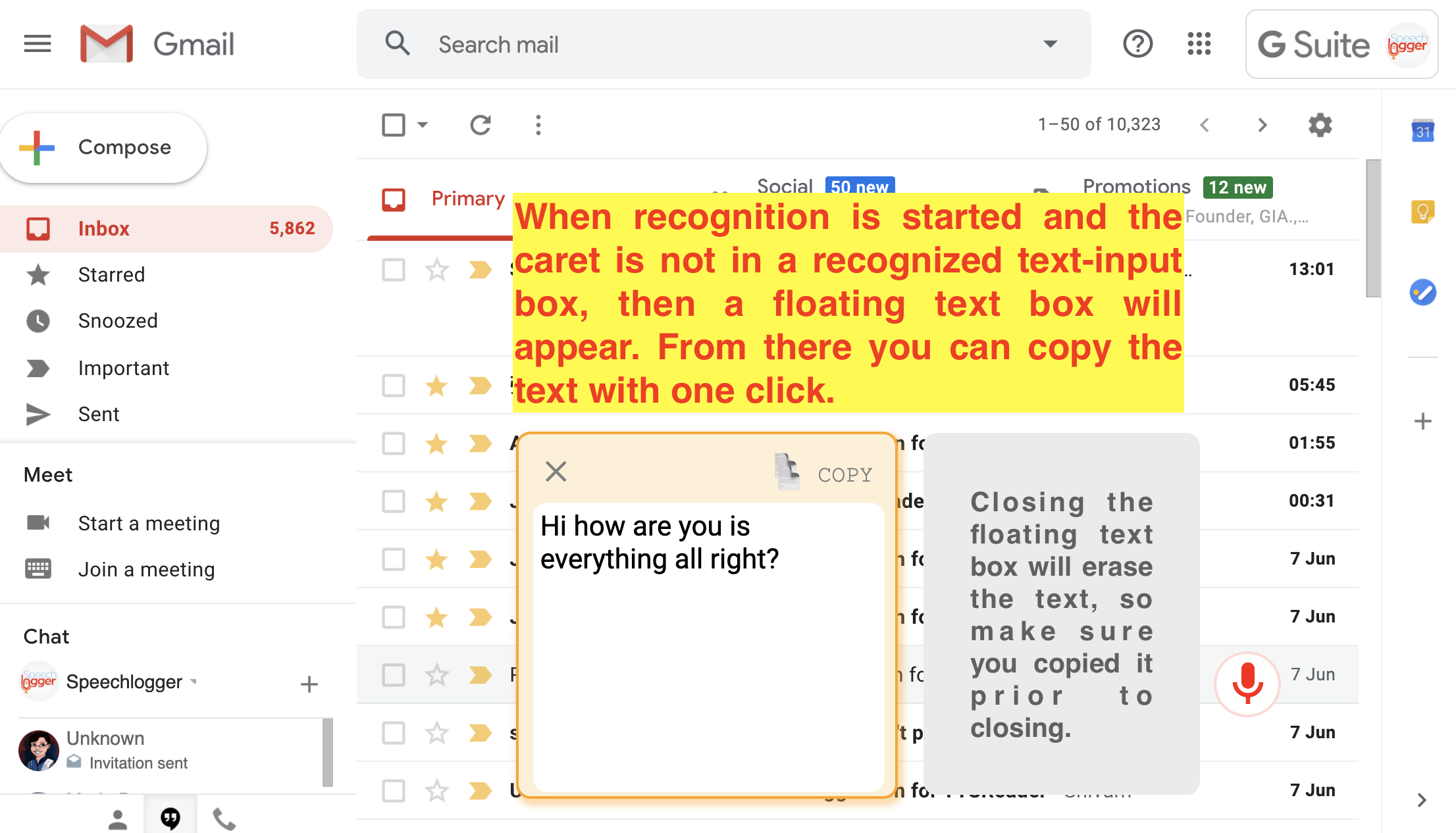 Please note - when closing the temporary results-text-box, it erases the text - so make sure to copy it before closing.
Edit Text Stamps
Tap on the text-stamp to insert it into the text-box on page. Alternatively you can COPY it, by tapping the 'Copy' icon on the text row.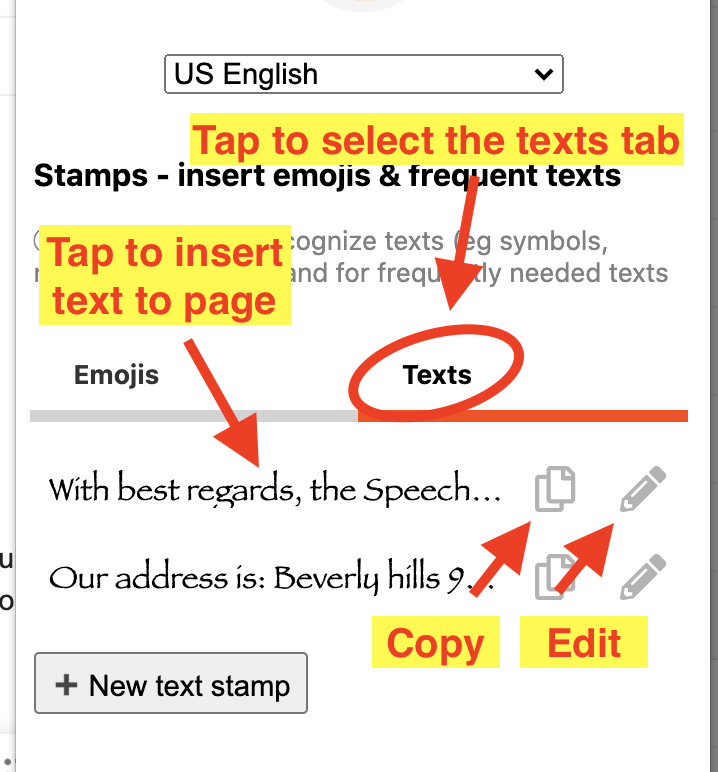 Tap the 'pencil icon' to edit a text. Clearing the text from the box will remove that text-stamp altogether. You can add as many as you like by tapping the '+ New Text Stamp' button.